Dr. Max Evans is an Associate Professor in the School of Information Studies at McGill University in Montréal.
Some of Max's research interests include:
★ Information and knowledge management
★ Knowledge sharing (affective, cognitive, social, and technological factors)
★ Emotional intelligence (training and assessment)
★ Trust (interpersonal and organizational)
★ Knowledge continuity management (succession planning)
★ Tacit knowledge (identification and assessment)
To learn more about Max's work and publications visit his McGill University profile page or Google Scholar page.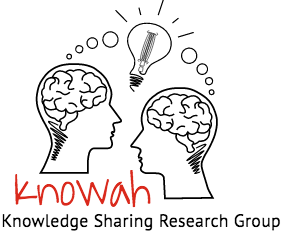 Max is also the Co-founder and Co-Director of the Knowah Knowledge Sharing Research Group at McGill. Knowah hopes to improve knowledge sharing between people, with research focusing on better understand how knowledge sharing works, the factors that motivate or inhibit it, and the underlying cognitive mechanisms.

In July, 2018 Max became a Full Member at the Centre for Interdisciplinary Research in Music, Media, and Technology (CIRMMT) at the Schulich School of Music, McGill University. His work falls under the Centre's Research Axis 3: Cognition, Perception and Movement.

In June, 2020 Max became a Full Member of the International Association for Knowledge Management (IAKM).
Prior to coming to McGill University, Max completed his PhD in Information Studies at the Faculty of Information (iSchool), University of Toronto, focusing on human related factors in knowledge management. His work examined motivators and inhibitors of organizational knowledge sharing, specifically exploring the influence trust and other social and cognitive factors (e.g. shared language, shared vision, homophily, tie strength, etc.) had on knowledge sharing among knowledge workers. Max's doctoral work was supervised by Professor Chun Wei Choo and Professor Anthony Wensley.
Max earned his Masters of Information Studies (in Information Systems Analysis and Design) at the University of Toronto (Faculty of Information) and is a Masters and Doctoral graduate of the Knowledge Media Design Institute (KMDI) collaborative program.
Max also holds a Bachelors of Science in International Marketing (Minor in Philosophy) from Northern Illinois University's College of Business.

Professionally, Max has worked in a number of business areas including finance (investor relations), marketing, operations, and IT. His professional experience includes project management, strategy consulting, operations analysis, business process reengineering, and information systems analysis, architecture, design, and deployment. Max has been a participant and manager in projects involving the design, development, and implementation of small and large-scale enterprise information systems and technologies. His clients range from start-up companies to top Fortune 100 organizations.
Max has designed and taught a variety of undergraduate and graduate courses at McGill University and at the University of Toronto since 2004. Some common topics in these courses include information architecture, information system analysis and design, knowledge management/knowledge sharing, management theory and strategy, innovation, social and emotional competencies, professional skills, etc.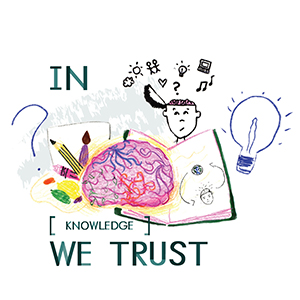 In 2014 Max's research was exhibited at the !dea Gallery in the Ontario Science Centre. "In [knowledge] we trust" opened on October 6th, 2014 and ran through December 7th, 2014. The exhibit summarized some of the major findings from Max's doctoral research on knowledge sharing and trust. It also displayed findings from a more recent research study conducted with Dr. Tracey Bowen, which explored how the concept of knowledge is understood and represented through visual and textual abstraction. The goal of the exhibit was to teach visitors a little about the concept of knowledge, as well as about some of the connections between knowledge sharing and inter-personal trust. Learn more about the exhibit here.